In this article we will try our best to answer to questions about our fragrances and production methods not covered in our FAQs page. As our FAQs section is getting bigger and bigger, we thought, for the sake of readability, to stop adding more questions to that page and to address more thoroughly to some of them. This post will allow us more space to further explain quite a few fragrance related queries.
Are your fragrances really made in Europe?
This is a question that underlies some country bias, racial misconceptions and lack of knowledge. The short answer is yes, we source our fragrances from all over Europe as it is a) cheaper, b) more reliable time-wise, and c) more convenient as we are based in Greece. Should we had the chance or capacity to trade with Asian markets we would do it in a blink. The reason is simple: They are far superior that European fragrances! Alas, custom fees and transportation costs are forbidding us to do so.
Can I visit your store to smell your products?
Sorry, we do not have a physical store. All our fragrances are made per order in our lab in Thessaloniki. There are no finished products as everything is assembled once an order arrives to keep things as regulated as possible.
Why are the shipping costs so high?
No they are not. We are a B2B company servicing also individuals. Large retail stores with hundreds of daily orders are able to negotiate with carriers for super low fees plus subsidizing half of them. In fact, one of our main competitors from the UK, who recently opened logistics operations in the EU to service their european customers customs-free, has double – if not triple the shipping costs.
Can you send me your online catalogue?
Our catalogue and complete price breakdown in all available sizes is already online here on our website!
Can you send me free samples? I don't want to order blindly.
Statistics, accounting and logistic reasons, which are too complicated to explain here, forbid us to do so as it is a proven bad business model for a medium sized supplier. However, we have an ongoing offer of -20% to all sample orders over 20 pcs which is applied automatically on checkout.
How often are you changing your catalogue?
Some fragrances we are supplying may go through some minor modifications in order to aquire better performance or adapt to changes in international regulations, but you can rest assured that they will be never discontinued from our catalogue.
Do your products contain any endocrine-disrupting substances such as phthalates?
No they do not. However, some may have small traces of other compounds such as (R)-p-mentha-1,8-diene or 2-Methyl-3-(4-tert- butylphenyl)-propanal which are not associated in any way with phtalates but are described as "H360 May damage fertility or the unborn child." The ratios are in appropriate amounts in accordance to ECHA regulations and pose no risk in diluted products (such as candles, difussers etc). If you are concerned by this statement we advise you to check our SDS documents first prior to ordering and avoid purchasing products with the symbol "GHS08" shown below.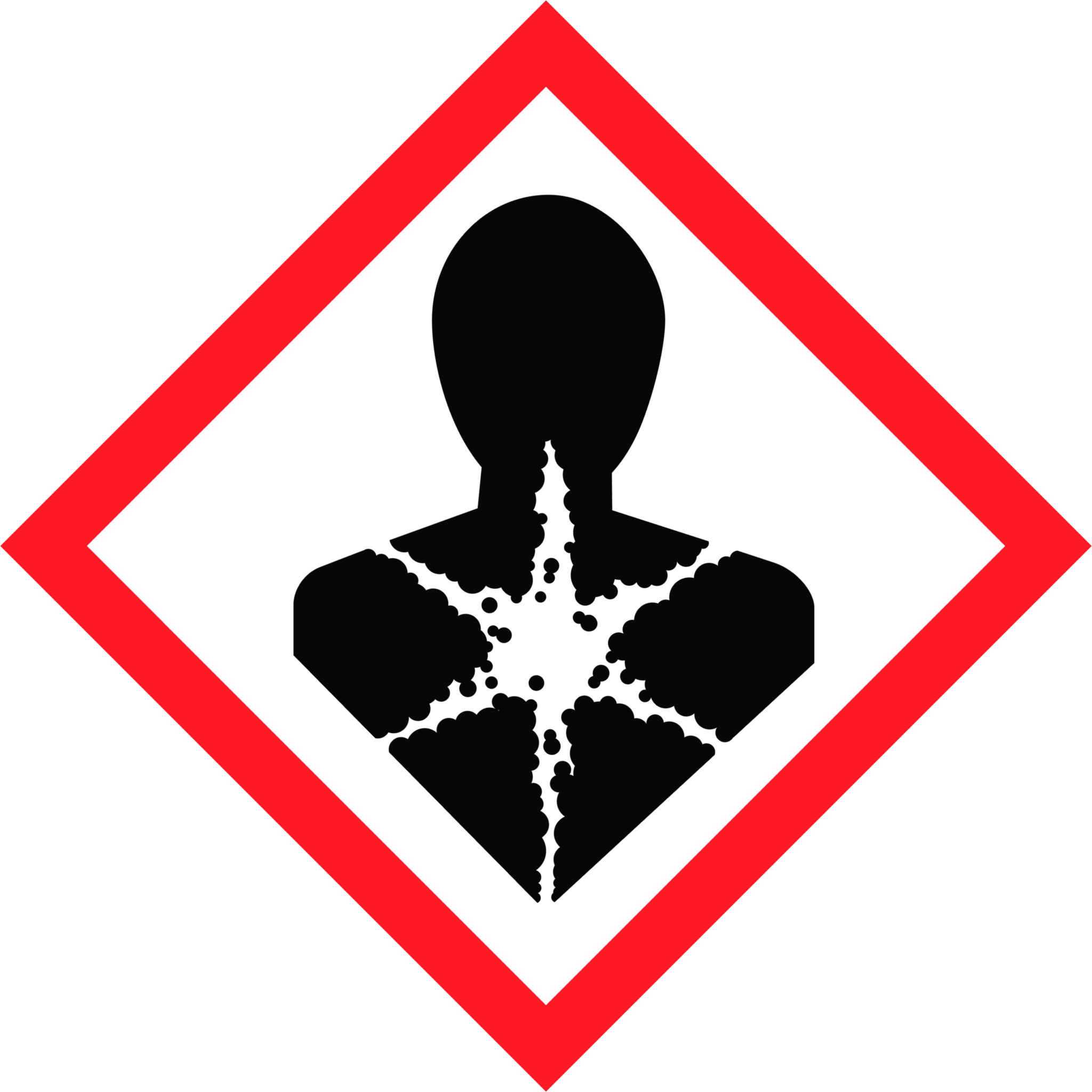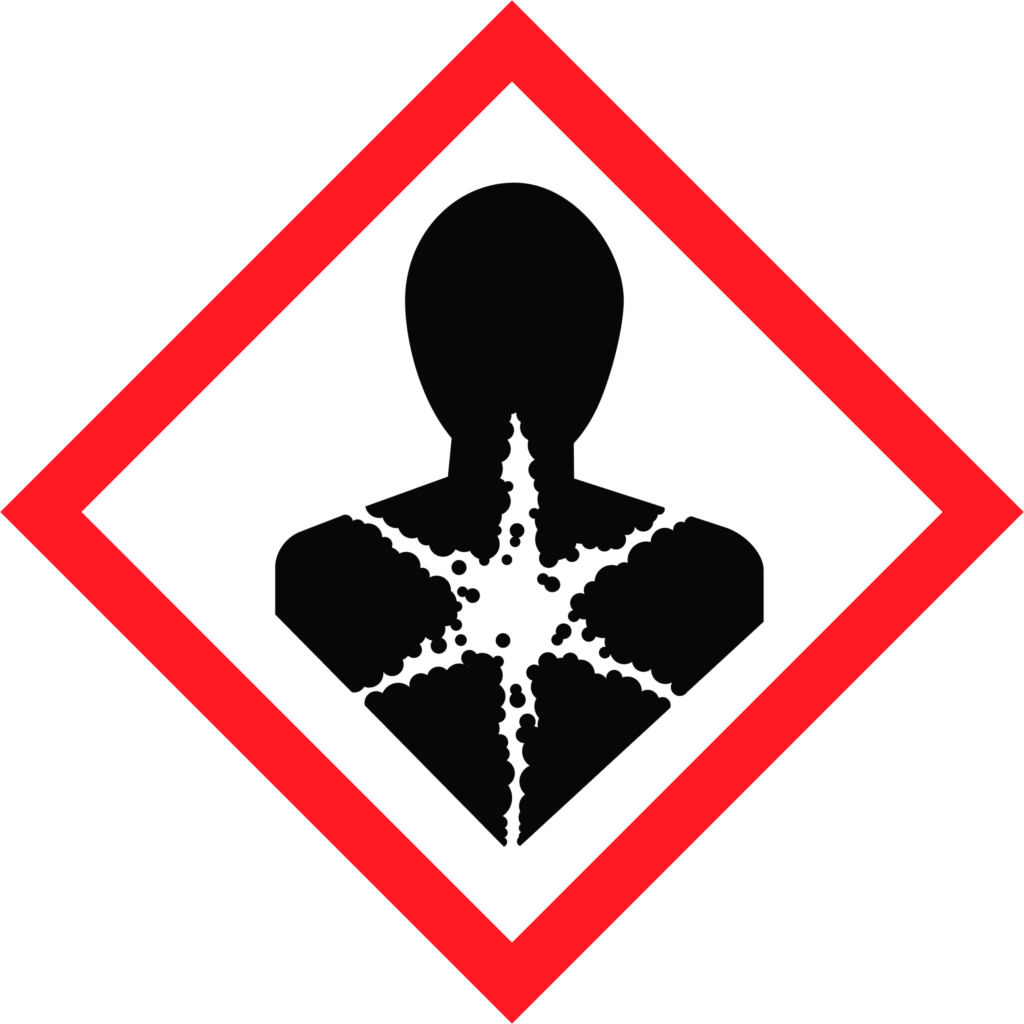 The products containing this symbol are less than 30% of our entire catalogue. We cannot list them all here as we are regularly updating our assortment with new products every month, and some which do have this symbol may be slightly modified in the future.
Can you advise me in troubleshooting on my candle manufacturing?
Although it is not in our business to do so, we will try to help you out to the best of our knowledge. Be warned though neither Perfumedom nor its staff members can bear any liability with the advice we will offer you. It is your responsibility to be fully informed and practice on your craft!
Can your fragance oils be used in electric difussers?
Yes, of course they can. Simply fill your reservoir with (usually distilled) water to the max and add a few drops of fragrance oil. Note that oil and water don't mix, so the fragrance will not fully blend with the water. This is normal and will not affect the scent output. Of course, the instruction manual for your electric diffuser will tell you what amount of oil is recommended. If not, it's generally a good idea to start with just a few drops of oil and increase the amount if you think it needs to be stronger.
---
We will be adding more in-depth answers to your fragrance related queries in the future. In the meantime, you can read the benefits for choosing us for your fragrance creations!